Combining & Threshing Quality Malting Barley
By Jerry Jerome / October 2019
Jerry is a Barley Agronomist based in northern Montana. Jerry has worked for Anheuser-Busch for over 29 years and has 36 years of experience in barley.
SKINNED AND BROKEN KERNELS (MECHANICAL DAMAGE)
Skinned kernels are kernels with the husk loosened or removed over the germ or with one-third or more of the husk skinned off.
Broken kernels are kernels which are cracked or broken.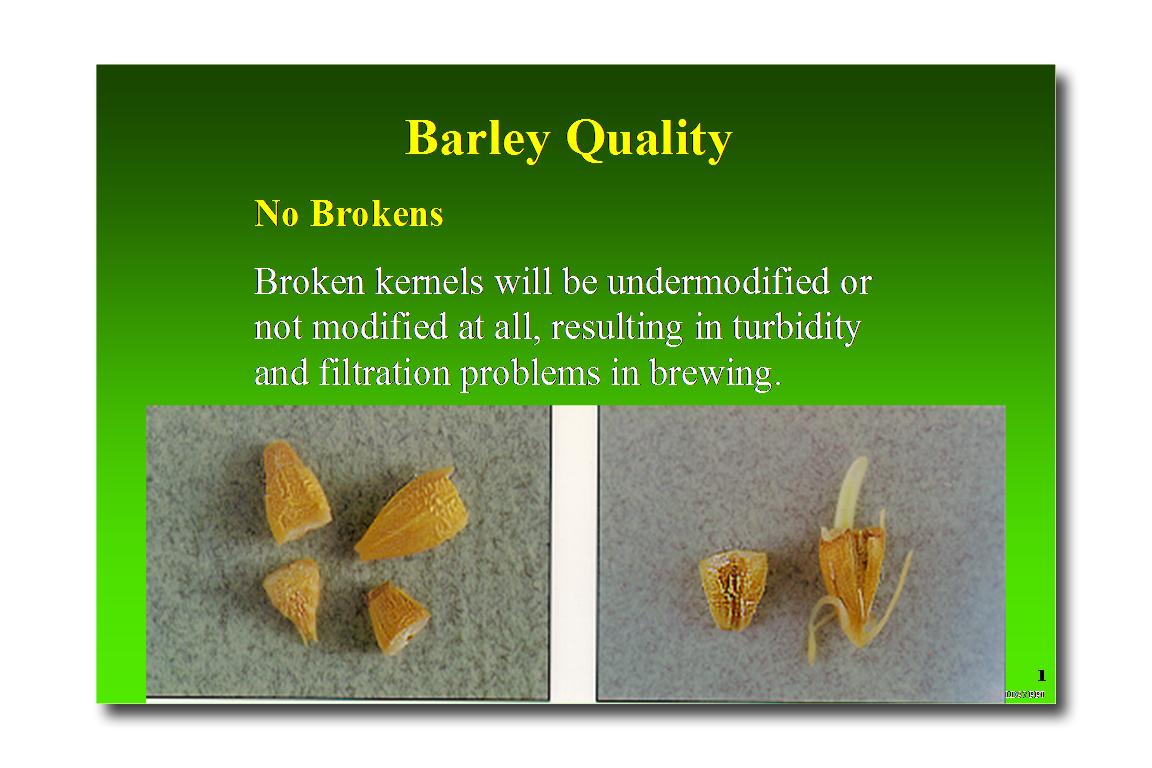 THRESHING MALTING BARLEY TO MAINTAIN MALTING QUALITY
Barley must be fully ripe when harvested -- 13.0 percent moisture or less for safe storage. A high percentage of skinned and broken kernels indicate that barley was improperly thrashed or was handled roughly after threshing.
When threshing barley, regular checks should be made for skinned and broken kernels. If more than a few kernels in a small handful are skinned or broken, adjustments should be made to reduce this damage. Minor adjustments can be made during the day to compensate for temperature and/or moisture content to the straw.
Always start by making sure your machine is on barley settings, follow your combine manual settings and have your samples checked by your AB Agronomist and/or the elevator where you deliver.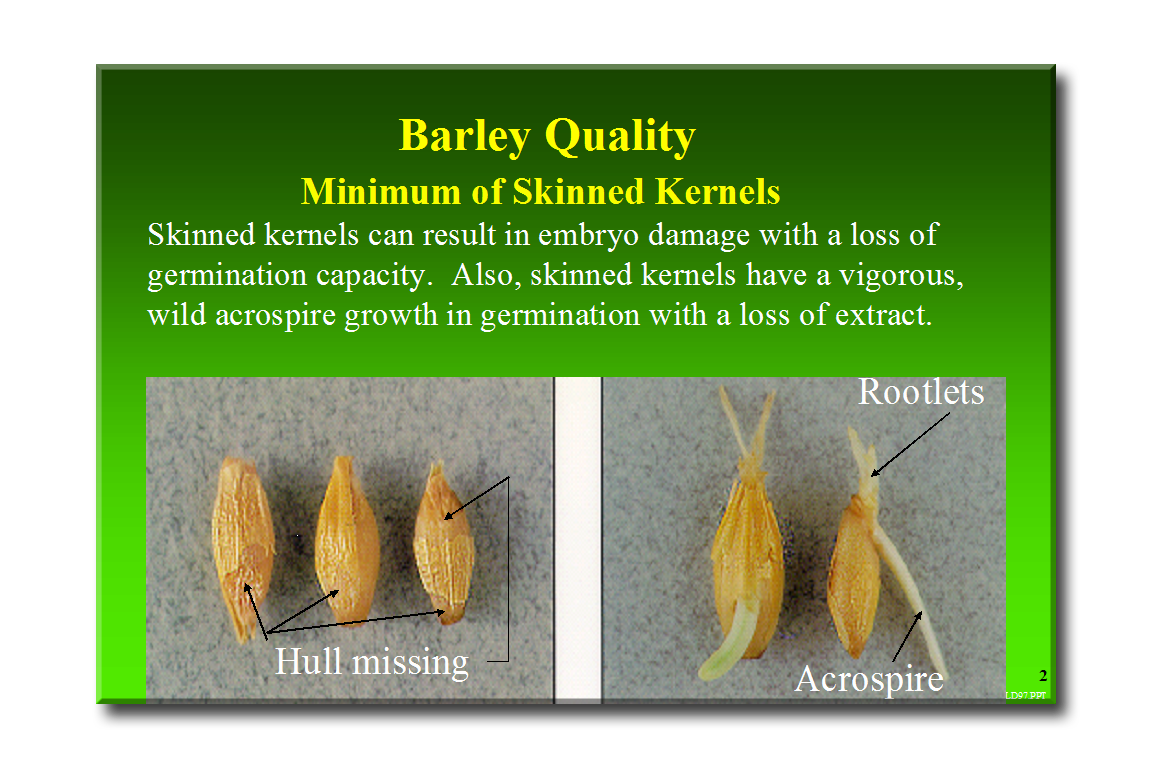 SUMMARY
Maltsters do not want skinned or broken kernels in malting barley.
High quality malt barley generally has less than two percent skinned and broken kernels. Maltsters prefer and nice whole kernels, as it improves the malting process.
Less kernel damage and clean grain in your bins helps reduce potential storage quality issues.