Working Together To Produce Better Barley
AB InBev partners with growers around the world to produce high-quality malt barley, the primary ingredient in our world class beers. We have a long-standing history of working collaboratively with growers - investing in the development of improved varieties, providing access to quality seeds and inputs, and deploying skilled agronomists to assist growers in the art of producing malt barley.
In 2013 we expanded this partnership by developing a platform for our growers to benchmark their barley practices and performance across our global grower network, exchanging best practices that drive productivity gains within their farming operations. The data gathered through SmartBarley helps to identify gaps and opportunities, which are addressed through a portfolio of agronomic, environmental and management initiatives.
Today, we are taking SmartBarley to the next level by using the data to build sustainability metrics and create predictive analytics to help growers make decisions that will impact yield, quality and resource use. Working with research and agtech partners, we continue to explore further insights we can provide to growers by pairing the field-level data collected through SmartBarley with other data sources like historical weather and soil data and crop imagery.
This platform SmartBarley is led by our agronomists to help growers improve their productivity, profitability and natural resource efficiency - delivering value to their farms and to our supply chain.
Check out the blog for updates on what the SmartBarley team is doing around the world!

If you are a grower for AB InBev and would like to participate, please contact your AB InBev agronomist or field technician to get started.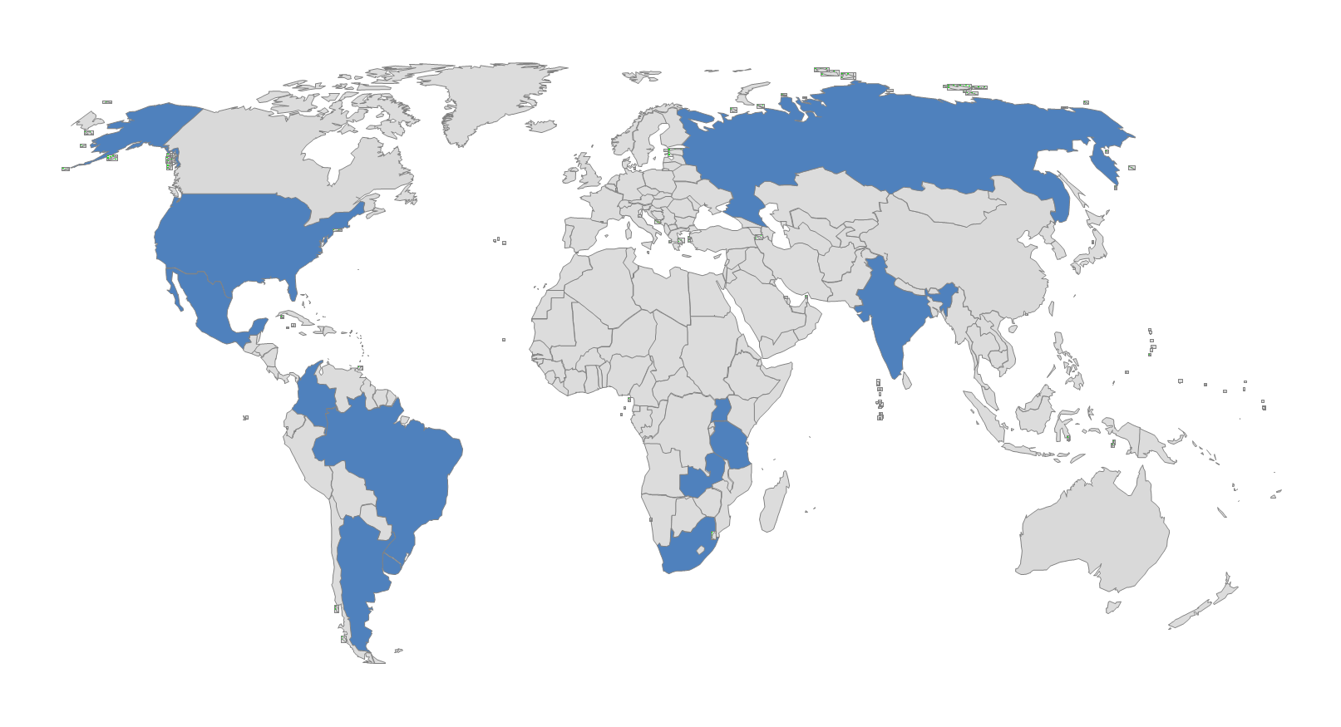 A Global Grower Network
We work with barley growers across five continents and eleven countries - including Argentina, Brazil, Colombia, India, Mexico, Russia, South Africa, Tanzania, Uganda, the United States, Uruguay and Zambia.
Global Insights, Local Results
At the heart of the SmartBarley platform is benchmarking. Through more than 40 comprehensive field performance metrics, ranging from yield to irrigation productivity, SmartBarley allows growers to anonymously compare their crop practice and outcomes across other growers around the world.
Leveraging benchmarking insights to assess regional gaps and opportunities, SmartBarley incorporates a portfolio of technology and management programs aimed at helping growers improve yield and input efficiency, while also driving the high quality that is key to AB InBev's world class beers. While these programs start with a regional focus, we look to scale successful programs globally, levering best practices and shared resources across our global network.